EXPERIENCE NEW BENCHMARKS
A New Benchmark of Intelligence
A New Benchmark of Efficiency
A New Benchmark of Design
Shimadzu has long been advancing the analytical performance of HPLC systems. At the same time, we recognize that overall efficiency depends not only on the performance of one instrument, but on the management of all devices within a lab. This realization leads us to now, a time in which AI capabilities have been incorporated to allow devices to detect and resolve issues automatically. In addition, lab management has ben integrated using the Internet of Things (IoT) and device networking, making it simple to review the status of instruments and optimize resource allocation.
Building upon 40 years of experience in LC technology, the Nexera series is a family of HPLC systems that marries these AI and IoT enhancements to set new industry.
Features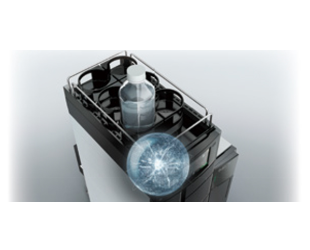 Maximizing Reliability, Minimizing Down Time
Automated support functions utilizing digital technology, such as M2M, IoT, and Artificial Intelligence (AI), that enable higher productivity and maximum reliability.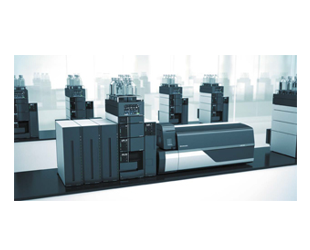 Automating Workflow, Maximizing Throughput
Allows a system to monitor and diagnose itself, handle any issues during data acquisition without user input, and automatically behave as if it were operated by an expert.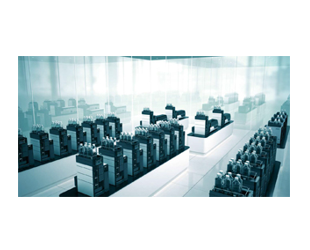 Supports the acquisition of high quality, reproducible data regardless of an operator's skill level for both routine and demanding applications.
Movies
- Experience New Benchmarks - The Nexera series is a family of HPLC systems that marries AI and IoT enhancements to set new industry
Nexera series Concept Video
Fully Automated Workflow for HPLC Analysis Using Automatic Startup with FlowPilot Function
An appropriate start-up procedure, a warm-up of the LC system and a specific System Suitability Test (SST) are critical steps before any analytical LC session in order to ensure high data quality in terms of reproducibility, accuracy, etc., and to reduce maintenance costs (e.g. by prolonging the lifetime of analytical columns). These procedures are often time-consuming for operators, and, if not performed properly, can lead to the loss of data and the waste of time and resources due to the need for re-analysis. In this report, we explain the ways in which we have improved and completely automated system startup and SST through a combination of different technologies.
Use of Solvent Delivery Unit Equipped with Auto-diagnostics and Auto-recovery Functions to Enhance Lab Productivity
In order to improve productivity in modern analysis laboratories, it is essential to reduce analysis time and maximize throughput through regular maintenance. One issue to be resolved is the interruption of analysis due to unforeseeable problems. An example of this is air bubbles in the flow line, which can cause shifts in retention times, pulsating baselines, unexpected changes in peak shapes. In this report, we describe the effectiveness of auto-diagnostics and auto-recovery functions in detecting and resolving this problem automatically. These functions minimize system downtime due to air bubbles and contribute to the optimization of laboratory productivity.
Awards