Shimadzu offers a range of first-class testing instruments to meet R&D requirements in the development of safer and higher quality materials and products. With Universal/Tensile Testers like the AG-X plus Series, AGS-X Series and the Table-top EZ Test Series, Capillary Flow and Endurance Testers, and a variety of Micro Hardness Testers like the DUH-211 Series, the choice is yours. Combined with Shimadzu's selection of accessories, including grips, extensometers, and jigs, and the optional Windows®-compatible Trapezium Software, which provides simplified user operation with Wizards and the industry's premier navigation system, Shimadzu can provide you with a solution for any environment or application.

High-level technologies incorporating precision, electronics, control, optics, sensors, and information processing are concentrated in these testing and inspection machines, producing the evaluation system most suited to the objective of use.
Brochure CFRP Analysis, Testing and Inspection Evaluation Instruments

Download PDF


These brochures may contain references to products that are not available in your country. Please contact us to check the availability of these products in your country.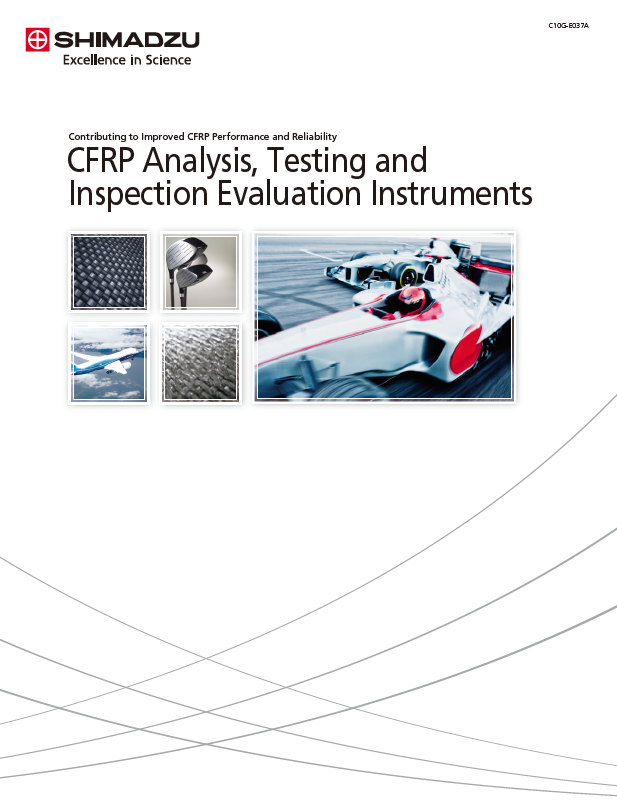 Product Lineup
Solution System Packages