LabTotal Smart Service Net
LabTotal Smart Service Net Supports Optimum System Operations

Shimadzu LabTotal Smart Service Net collects the operating data of the instruments in a customer's laboratories, and save it in a Cloud Server, thereby enabling the proper, efficient management of instruments.
Four Advantages of Shimadzu LabTotal Smart Service Net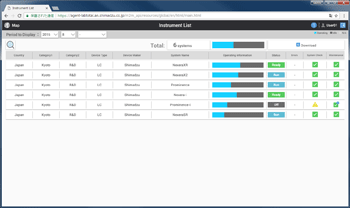 Remote maintenance
Shimadzu LabTotal Smart Service Net collects the system check report of the applicable systems periodically and on demand. This enables Shimadzu to provide appropriate troubleshooting recommendations and prompt on-site repair.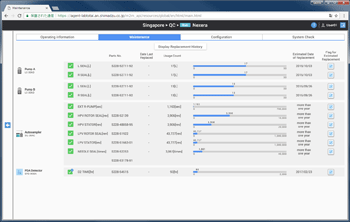 Monitoring and forecast of the expiration date of consumables
Parts replacement can be confirmed at the optimum time in accordance with the operating status of each LC system. This enables customers to plan PMs at the appropriate time and to reduce consumables in stock.
Supporting the asset management
Remote monitoring of the instruments' operating status enables customers to effectively utilize the assets, including the relocation and/or renewal of the systems.
E-mail push notification system
Various error information, including the date and the time of the errors, is sent to the customers or Shimadzu engineers via e-mail.
System Configuration
Uptime, consumable conditions, and error logs can be transmitted to a Cloud Server automatically.
Customers can review operating information and maintenance records by accessing the Cloud Server anytime and anywhere.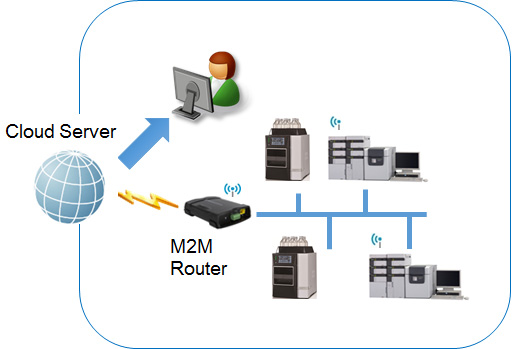 * It is necessary to set up a Shimadzu Service Agreement in order to use Smart Service Net.
Please contact your local service representative.
** The acquirable information might be limited depending on the instrument.