Shimadzu´s quality management
Living customer orientation, process optimization, increasing economic viability
With our high-quality products we aim at customer needs and we are committed to reach absolute quality orientation and customer satisfaction in our entire processes. Our quality management also becomes the driving force for the continuous improvement of our performance. In addition, Shimadzu sets as highest priority, to be in accordance with ethical values, environment and nature.
The basis of our success lies in our enthusiastic and motivated personnel who, in close cooperation with our customers, design and realize individual solutions.
Shimadzu cares for the environment
We support our customers
We plan our future conscientiously
Shimadzu has an efficient and constant Quality-Management-System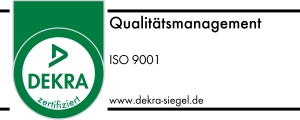 The ISO 9001:2008 Certification confirms that Shimadzu provides the required processes and standards for its encouragement in a sustainable and good working quality management.
Shimadzu lives customer orientation and searches continuously for new solutions for economic viability.
Certificates
Shimadzu´s ecologic engagement
Eco Label for exceptionally ecofriendly systems
Sustainability, environmental and climate protection cannot be delegated. These issues concern each and every individual, families, groups and societies, as well as corporations being part of the economic cycle and industries which consume and process resources.
Since the mid 1990's Shimadzu has specified 'environmental protection and harmony with nature' as part of its corporate philosophy and mission. Shimadzu's analytical instruments contribute to the protection of human health and the environment. Many systems help to recognize negative effects on the environment, for instance conventional gas chromatographs are applied for the analysis of pesticides in the environment and in foods.
Eco-Label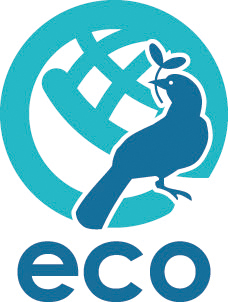 Shimadzu has created its own eco-label under which new products have been developed. The new products generate less CO2 emissions during operation and use at least 25 % less energy compared to their predecessor models, thereby reducing running costs.
The eco-label is already featured on Shimadzu's
GCMS-TQ8040
GCMS-QP2010 Ultra and SE
GC-2025
LC-20AP systems
Nexera MP (UHPLC)
TOC-L series
Energy Saving Program
On account of our responsibility, Shimadzu has issued an energy-saving program. Through energy-friendly manufacturing processes, CO2 emissions have been reduced in its production facilities – for instance by use of solar energy. The rate of consumption of composite materials has also been reduced. The percentage of green office supplies and production materials could be increased to 90 % and66 % respectively. Technical improvements of air conditioning systems as well as wastewater treatment also contribute to environmental protection at Shimadzu.
Further commitments
In addition to lower materials and lower energy consumption, one of the current instruments – the GCMS-QP2010 Ultra – also features an eco-mode for stand-by operation. Furthermore, environmentally friendly materials in accordance with RoHS guidelines are used in the manufacture. Further savings in the operation of these instruments, for instance via the reduction of consumables and applied gases or an extension of maintenance interval, also have an effect on the supply chain. This reduces the need for on-site service and contributes to energy saving at customer service departments.
Environmental and Cultural Activities
Green Procurement
In an effort to embody our core corporation principles of "Realizing our Wishes for the Well-being of both Mankind and the Earth", we have made integrating our business activities with global environmental preservation one of our highest operational priorities.
From this point of view, we have been proceeding with "Green Procurement" that aims to eliminate or reduce the use of hazardous substances and making efforts to reduce the environmental load generated from our manufacturing and other business activities. Also, from this standpoint, we preferentially purchase materials, parts, supplies, equipment and other resources, as well as services that have a lower impact on the environment.
To effectively promote the "Green Procurement" program, cooperation from suppliers is essential. Therefore, we intend to assess our suppliers with respect to their commitment to environmental issues, in accordance with our fundamental purchasing policy "Symbiosis and EQCD (Environment, Quality, Cost, and Delivery)", and then develop strong partnerships with suppliers on the basis of the supply chain.
In recent years, the chemical substance regulation of each country including the EU was strengthened and enacted into law, and consequently survey chemical substance was reviewed to correspond to REACH and laws and regulations of each country besides WEEE and RoHS Directives.
The following materials are associated documents of our green procurement activity. Please download the documents from below in PDF file format.
VARIOUS SURVEYS (relating to the Green Procurement Standards)
We will announce the survey targets and content.
If there is a survey request from us, please download the required materials
We would like you to use the latest version of the survey tools provided by the Joint Article Management Promotion-consortium (JAMP) for the content survey of chemical substances included in shipped goods.
Please download and use the latest tools from the JAMP website below.
2. Non-inclusion guarantees
There are guarantee forms for RoHS directives and for packaging waste directives. We fill in part numbers and product names and send them to our suppliers. Please have the responsible manager check the content, stamp or sign and return them to us.
For RoHS Directive (RoHS version : RoHS2.00*1)
For Packaging and Packaging Waste Directive
*1 RoHS version : RoHS2.00
This is our Reference Number used for Quality Control concerning RoHS Directive.
RoHS 2.00 means to comply with Directive 2011/65/EU and Commission Delegated Directive (EU)2015/863.
SAMPLE ANALYSIS
We analyze samples with an energy dispersive X-ray fluorescence spectrometer (EDX) for screening. As sample variation, measurement error and variability are exist, we cannot decide whether the sample Is RoHS compliant or not directly from EDX data.
Therefore, control values are specified based on IEC 62321 Ed. 1.0:2008, Annex D, to determine 3 categories, RoHS compliance, non-compliance and the gray zone.
Declaration Concerning the RoHS Directive
All our products (except a few industrial monitoring and control instruments) which Shimadzu Corporation places on the EU market after 22nd July 2014 are compliant to the RoHS directive 2011/65/EU. We are happy to send a copy of declaration of conformity on your request.
"Products Containing Mercury" Regulations
The Canadian "Product Containing Mercury" Regulations SOR/2014-254 came into force on November 8th 2015. The production and import of the products containing more than 0.1 wt% of Mercury is only allowed for exempt cases in Canada. For these exempt cases, the following Hg label has to be attached on the products.

Important notice for EU customers:
The products with this Hg label placed in the EU are compliant with the RoHS Directive 2011/65/EU. Mercury is only used when its use is listed as exempt in Annex III or Annex IV of the RoHS Directive.
Should the products have to be disposed of, please contact the local Shimadzu Service Team. Special care is required according to the WEEE (Waste Electro/Electronic Equipment) Directive 2012/19/EU.